Clarion Hotel Sign
A number of hotel rooms have been pre-booked at the Clarion Hotel Sign, same building as the conference venue.
Booking to the conference code
Please e-mail reservations.sign@choice.se and state the conference specific booking code 2081GR021818
Room rate
Standard room – per night/per room incl. breakfast and VAT.
Single room: SEK 1,695/night (approx. 169 Euro)
Double room: SEK 1,895/night (approx. 189 Euro)
EUR 1 approx SEK 10 as per June 2021.
Room reservation is made on a first come – first served basis. Room booking via the conference code is available until 2 August, 2021.
After 2 August, 2021, all bookings are on request and subject to availability and price. Please contact www.nordicchoicehotels.se or phone +46 771 66 67 00.
Address: Östra Järnvägsgatan 35, 10126 Stockholm, Sweden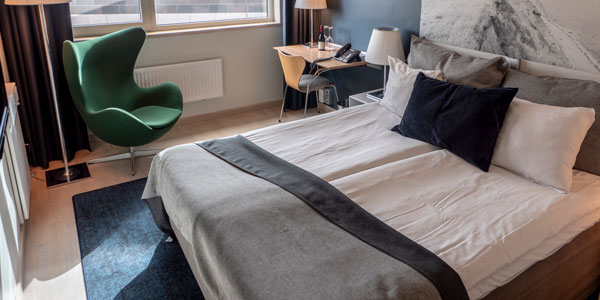 31 Aug, 2020: Deadline for symposia proposals
Dec, 2020: Registration and abstract submission opens
1 April, 2021: Deadline for abstract submissions
Mid-June, 2021: Notification will be sent to abstract authors
15 July, 2021: Last date for early-bird registration
25 August, 2021: Deadline for late-breaking abstracts (posters only)
2 Sept, 2021: Special interest group seminars
3-5 Sept, 2021: Main meeting Scandinavian Physiological Society