From Arlanda airport
Please find information about transportation between Arlanda airport and Stockholm city center below.
Arlanda Express – high-speed train to and from Stockholm
The Arlanda Express runs non stop between Stockholm and Arlanda in 20 minutes. If you are travelling from Arlanda to Stockholm, you can buy your ticket at the airport's information desks or in the Arlanda Express self-service machines located next to the escalators/lifts leading down. You can also purchase your tickets online in advance. For information and tickets, please visit www.arlandaexpress.com. 
Flygbussarna – Airport Coaches
Flygbussarna airport coaches between Arlanda Airport and Stockholm Central Station run every ten minutes during most of the day. Tickets for Flygbussarna can be purchased through automated machines in the terminals and at the bus stops, e-tickets via Flygbussarna airport coaches website and on board the bus (only card payment accepted).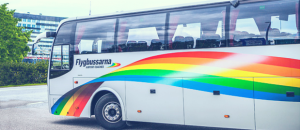 Taxi
Taxis are available directly outside of all terminals at Arlanda airport. Always ask the driver for a fixed price beforehand. The price between the airport and Stockholm is approx. 550 SEK. We recommend the following companies: Taxi Stockholm, Taxi Kurir or Sverigetaxi. To pre-book a taxi for your arrival, please visit Taxi Stockholm website.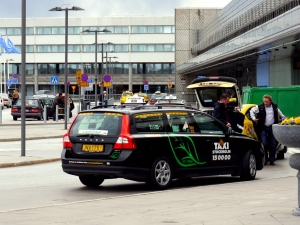 To the venue
From the Stockholm Central Station, there is a short walk (about 10 minutes) to the conference venue.
31 Aug, 2020: Deadline for symposia proposals
Dec, 2020: Registration and abstract submission opens
1 April, 2021: Deadline for abstract submissions
Mid-June, 2021: Notification will be sent to abstract authors
1 July, 2021: Last date for early-bird registration
25 August, 2021: Deadline for late-breaking abstracts (posters only)
2 Sept, 2021: Special interest group seminars
3-5 Sept, 2021: Main meeting Scandinavian Physiological Society